Upcoming Wasatch Hollow Community Council Meeting: June 23
Hello Neighbors!  We look forward to seeing many of you at our upcoming monthly virtual community Council meeting at 7:00 PM on June 23.  Our agenda is as follows:
7:00 pm  Welcome, Anne Cannon, WHCC Chair
  Approval of minutes from May meeting
7:05 pm  District 6 Councilmember, Dan Dugan
7:30 pm  Salt Lake Fire Department Station 10
7:40 pm  Salt Lake Police Department, Detective Meinzer
7:50 pm  Office of the Mayor, Jamie Stokes, Community Liaison District 6
8:00 pm  Stephanie Duer, S.L.C Water Conservation
8:20 pm  Lara Handwerker, Transportation Planner I,
  Dept. of Community and Neighborhoods
8:25 pm  WHCC Updates and Suggestions for Future Community Council Topics
8:30 pm  Adjourn
Please register in advance for this meeting:
https://zoom.us/meeting/register/tJYlce6urz4jG9R06NBb-r0D_2nWGJQdzvRn
After registering, you will receive a confirmation email containing information about joining the meeting.
Thank you Tree Utah!
On Saturday, April 3, Tree Utah and many volunteers planted trees and shrubs in the north section of the Wasatch Hollow Preserve. These will greatly improve the habitat of this area for natural wildlife and our peaceful long-term enjoyment of the area. Please take special care not to trample or uproot these new plantings. We are most appreciative of this effort by Tree Utah.
Wasatch Hollow Community Council is a nonprofit (501c3) community organization supported by member and organizational donations.  Donations are used to support our annual community event Hollowfest, fund ongoing expenses such as PO Box rental, communication expenses and internet domain expenses and other items as determined and approved by membership.  
Donations are tax deductible, per IRS rules for donations to a 501c3 organization.  We are permitted by the State of Utah to solicit donations as a charitable organization.
If you would like to donate to WHCC please use the button below, or contact us at : This email address is being protected from spambots. You need JavaScript enabled to view it..
Thanks for your support!
(Note: Clicking on the Donate button will take you to the PayPal website.  You can make a donation to WHCC by entering the amount and selecting your payment method.)
Donations via this link are processed by PayPal.  
Council District 6 Update
Get the February 10, 2020 update from City Council District 6 Councilman Dan Dugan by clicking here.
To get a copy of your own, sign up for the newsletter here.

Council District 5 Update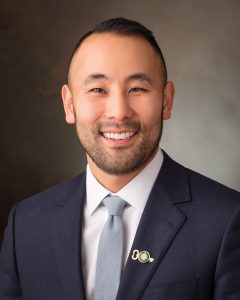 Get the May 18, 2020 update from City Council District 5 Councilman Darin Mano by clicking here
Get your very own copy of the newsletter by signing up here.