Wasatch Hollow Community Council has a New Board
On February 24 at our annual elections virtual meeting, a new Wasatch Hollow Community Council (WHCC) Board was elected. Great community members volunteered and all the positions were filled. We have a nice mix of former board members and new members in our area. We also have both sides of the Hollow represented. We have already met and shared new ideas for building connections with in our community. The new board members are:
Chair Anne Cannon
Vice Chair Dan Jensen
Second Vice Chair Don Emerson
Secretary Glenda Cotter
Treasurer John Rosswog
Webmaster Tyler Fonarow. 

Our next Wasatch Hollow Community Council meeting is on March 24 @ 7:00 PM. This meeting will be a Zoom meeting. To attend, you will need a laptop, tablet, or smartphone that will run Zoom to attend the meeting. Pre-registration is required to attend this meeting. Registration information will be posted on this website prior to the March 24 meeting. Please plan to join in, let your neighbors know, and ask them to sign up by email so they too can get regular updates. We look forward to seeing and hearing from all of you.
Update regarding latest Foothill Dr. Plans from UDOT
Thank you so much for your patience as we sought information about plans on Foothill and allowed time for Mayor Mendenhall to communicate with UDOT.  Our transportation department developed this memo and map (attached) describing the plans or opportunities right now Here are some of the main takeaways:
Update to the 1700 South Storm Drain – 2100 East to Wasatch Hollow Project
Salt Lake City Department of Public Utilities (SLCDPU) will build a new storm drain from 1700 South and 2100 East to Wasatch Hollow. SLCDPU is wrapping up engineering and design based off community feedback.  The figure below shows the path of the storm drain (in blue).  SLCDPU anticipates construction to start in the fall of 2020 and to wrap up over the summer of 2021.  
CIP Award Implementation and Timeline
The Wasatch Hollow Access and Amenity Improvement Project, submitted by Council Chairman Dodd and amended by Meg Roberts, was funded by the City Council. Included in the request are additional park benches, a dog fountain and multiple new access points to the park including an access point and pedestrian bridge across the creek off Rosecrest Dr.
The Wasatch Hollow access improvements are a large project that will take time to design and construct with a tentative timeline to complete the project by the end of 2020. SLC Public Lands is currently working with their Engineering office to speed the timeline for the benches and dog fountain.
Further updates to the project will be posted here and on our Facebook page.
If you'd like to view the complete CIP application, as approved, click here for the pdf version.
Wasatch Hollow Community Council is a nonprofit (501c3) community organization supported by member and organizational donations.  Donations are used to support our annual community event Hollowfest, fund ongoing expenses such as PO Box rental, communication expenses and internet domain expenses and other items as determined and approved by membership.  
Donations are tax deductible, per IRS rules for donations to a 501c3 organization.  We are permitted by the State of Utah to solicit donations as a charitable organization.
If you would like to donate to WHCC please use the button below, or contact us at : This email address is being protected from spambots. You need JavaScript enabled to view it..
Thanks for your support!
(Note: Clicking on the Donate button will take you to the PayPal website.  You can make a donation to WHCC by entering the amount and selecting your payment method.)
Donations via this link are processed by PayPal.  
Council District 6 Update
Get the February 10, 2020 update from City Council District 6 Councilman Dan Dugan by clicking here.
To get a copy of your own, sign up for the newsletter here.

Council District 5 Update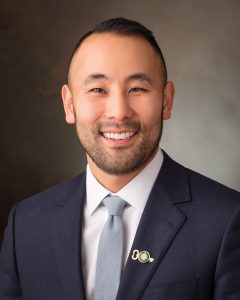 Get the May 18, 2020 update from City Council District 5 Councilman Darin Mano by clicking here
Get your very own copy of the newsletter by signing up here.